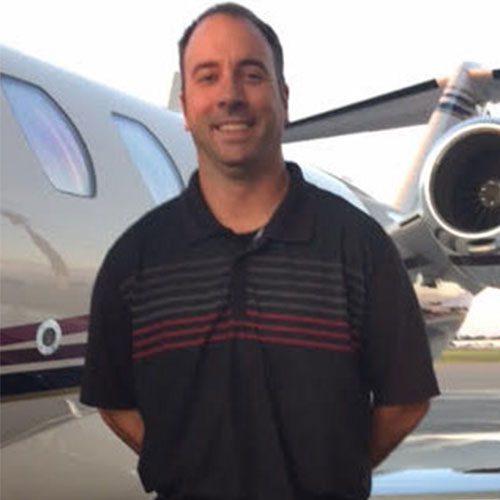 Nick Barrows
Instructor
Nick started flying when he was very young and has been passionate about aviation ever since. After earning his license at the age of 17 in 1997, Nick went on to receive his Bachelor of Science in Professional Aeronautics at Embry-Riddle Aeronautical University in Daytona Beach, FL. After receiving his instructor certificates, Nick started teaching in Orlando, FL before getting hired as the chief flight instructor for a 141 training facility in Clearwater, FL. Since that time, Nick has been flying and managing multiple aircraft in the Tampa Bay area, but continues to enjoy teaching students both young and old in hopes of both sharing his love for aviation as well as passing it on to others.
Nick blends a strong background in academic ground school training along with real-world experience in a corporate environment to prepare his students for a well-rounded education for a successful aviation experience. Whether you are looking for initial or recurrent training, Nick has a strong understanding of what it takes to achieve your goals successfully.
Nick joins FFC as Assistant Chief Flight Instructor and will oversee the CE-500, CE-525 series aircraft division as well as the Turbo Prop and Pressurized division.